Applications
SandConstruct
In all oil and/or gas wells it is crucial and of utmost importance to install reliable sealing/barrier elements in the well, both inside and outside the steel casings in order to prevent oil and gas from escaping the well and travelling to the surface and/or into other permeable zones, especially fresh water aquifers. To always stay in control and avoid costly repair jobs, these barrier elements should last and remain intact with full integrity during the construction phase of the well, during the production/injection phase of the well, and forever after the well has been plugged and abandoned. Most international governmental bodies and authorities, together with the most serious oil companies have very strict rules and regulations for how to install well barriers and its integrity, due to the high risk of handling oil and gas and the extreme safety and environmental consequences and huge damages a loss of control can cause. There are some terrible examples on how bad it can go if you lose the control, as for example the Macondo, Deep Water Horizon accident and the Piper Alpha disaster.
There are currently more than 4.000.000 old wells around the world, which are not yet properly plugged and abandoned, mostly because they are still producing, but one day will fade out and need to be put safely to rest.
There are also more than 100.000 new wells being drilled worldwide every year that need to be constructed in a proper, reliable, robust, everlasting and safe manner.
In each of these wells there are multiple barrier elements, whereas each and one of them needs to remain intact with a reliable integrity for decades to come!
Applications
Challenges
| | |
| --- | --- |
| | Sustained casing pressure is a common problem all around the world and hence a clear indication that today's methods are insufficient in providing a tight seal in the annulus against the formation and/or between the sealing element and casing. This is caused due to created micro-annulus, bad bonding, cracks in the installed sealing elements (cement), bad mud-removals, geo-tectonic actions, subsidence, etc. Cement is the most common fill behind casing today, which is a good anchor, but proven insufficient as a sealing element over time. This is causing very expensive repair-work during the life time of the well and in most areas, this is regarded as loss of barrier and will not be accepted by the authorities. |
Sustained Casing/Annulus Pressure (SCP/SAP)
Sustained casing/annulus pressure (SCP/SAP) may occur anytime during the life of a well. If the pressure builds up at a significant rate and exceeds the maximum allowable operating pressure, production or injection may have to be suspended and require a costly workover.
The symptoms itself can be mitigated by bleeding off the pressure at regular intervals if there is easy access to the wellhead, but this will not cure the problem. In this case, it is common to fill the annulus with a heavier fluid in order to increase the hydrostatic pressure in the well, but this again will not cure the problem long term.
To cure the problem however, the pressure needs to be isolated from the wellhead by a gas tight plugging material close to and across the source. QuartzPack may be a viable solution for such wells provided the existing annulus fluid can be displaced, either out into the formation or out of the well.
Solution
Using QuartzPack™ (QP) as an initial seal/barrier between casing and formation is called SandConstruct as an application, whereas QuartzPackTM is placed behind casing during construction of the well.

Annulus shear strength is necessary only for transfer of load from the casing to the formation, ie. structural support/ anchoring of the casing. For pressure control and zonal isolation, the 2.15 sg heavy, gas-tight, self-healing, no loss QP is the most suitable material to prevent oil/gas from leaking to surface or into/across shallow formation zones.

QP does not shrink or harden, so when pressure testing or mechanical activity is ongoing inside the casing, no fractures or micro-annulus will be created, and the effect of thermal expansion is minimized, with less localized stress on the casing string.

With QP behind casing, the casing can easily be cut and retrieved. Utilizing QP will save a lot of expensive rig time, since there is no waiting for a hardening process after each casing section.

QP provides annulus seal properties and with everlasting hydrostatic head. External forces on the casing will not affect the sealing properties in the QP filled annulus as QP will become liquidized and then re-shape according to the new well geometrics.
Looking for more information?
Give us a call:
Kjell Erik Drevdal
Business Development Officer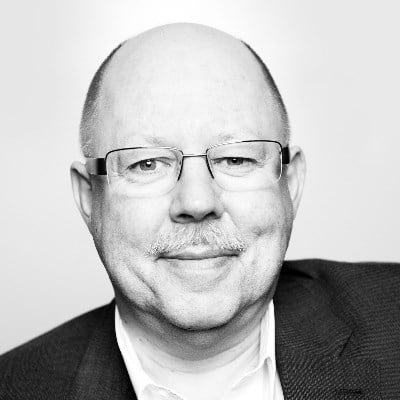 Mr. Drevdal holds a Petroleum engineering degree from University of Stavanger and has more than 35 years of experience from the oil industry, related to drilling and well technology and operations: On-/offshore drilling engineering/supervisor positions with several major E&P co's. Managerial positions with drilling contractor, equipment manufacturer, technology development company and technology/service provider.
E-mail: kjell.erik.drevdal(a)flopetrol-wb.com
Phone: +47 916 43 552
Or drop us a message:
Share this page with a friend: