Applications
SandBlock
Lost circulation in a drilling operation is a critical event that can cause anything from downtime (NPT), Significant loss of drilling fluid to weak or fractured formations or if not handled swiftly, can end up in critical well control operations causing severe NPT and worse.
In well construction, the primary well barriers are relying on critical cementing operations. These operations are regularly corrupted by loss of cement to formation during placement, causing uncertainties to the barrier behind the casing. These situations are very difficult to repair after the cement job is completed and undesired flow may occur behind the casing as a result of this.
Challenges
The lost circulation issue has been with the drilling industry since the start and many recipes and remedies has been used to stop this. As this is still a common situation around the world causing lost time and resources, we have developed a product that answers many of the problems with the existing available technology.
Options
Current options used when experiencing a lost circulation situation is to add various plugging materials to the mud pumped to form a plug in the fractures or pores to control/stop the loss. This situation can go on for days with lost productive time and significant loss of mud material as a result.
Alternatively, cement slurries of various weights and compositions related to the formation and situation are used.

Solution
The QuartzPack™ (QP) used as LCM is an application called SandBlock, that allows a lost circulation situation to be effectively cured, both in unconsolidated weak formations, high permeable zones or through fractures.
There will be no fluid loss from QP itself, due to the low permeability and the large particles that cannot move through the lattice.
When the pressure applied to propagate QP into a fracture is bled off, formation closes and traps the material inside a fracture, which then acts as a permanent seal. QP cannot enter the porosity around the fracture.
The only way to get more material into a fracture is by widening the aperture and radius of the fracture. This again creates additional counteracting, so called hoop stress. The hoop stressed ring around the well bore will act as a reinforcement element of the near-well rock volume; therefore, improved well bore stability.
This phenomenon has been observed in building of arches and modelled with the presence of grain sizes, in the range from 2.5 mm to less than 0,0005 mm, as is the case for SandBlock.
Looking for more information?
Give us a call:
Stig Hetlevik
Chief Executive Officer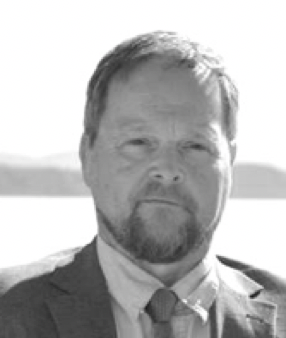 Mr. Hetlevik is the founder and CEO of Flopetrol Well Barrier AS. He has been working in the oil and gas-industry since 1980. His experience includes 20 years of fieldwork in Drilling and Well operations on/offshore within the service industry (Flopetrol Schlumberger), for Operating companies (Norsk Hydro, Saga Petroleum, BP, ExxonMobil, Statoil), and for Norwegian Authorities (NPD/PSA) as a principal engineer within Drilling, well operations and well integrity. He has been a Chairman, and later a member of NORSOK Expert Group Drilling (EGD) from 1999, which is still ongoing. His experience includes over 19 years in project and management positions, including VP Operations in Prosafe Offshore Drilling, Co-Founder and VP Operations/Projects Offshore Rig Services ( Drilling Contractor) for Design and construction of 3 midwater semi's. He previously had the position as Director Marine Operations in Eastern Hemisphere for FMC Technologies, with all operations relevant to subsea systems.
Email: stig.hetlevik(a)flopetrol-wb.com
Phone: +47 905 90 967
Or drop us a message:
Share this page with a friend: