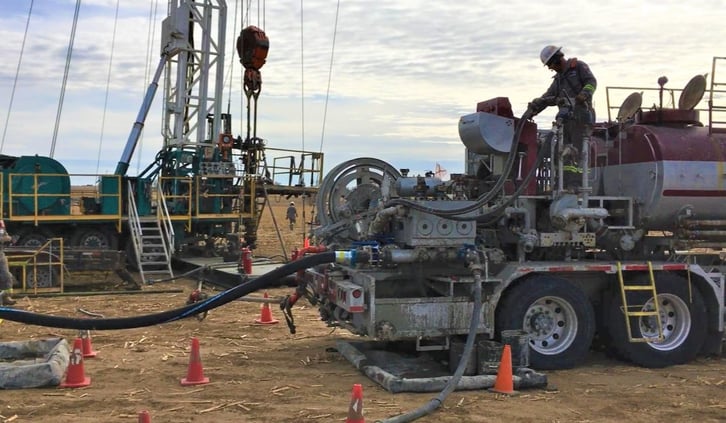 The most used material for well integrity is cement. The last couple of years this has slowly started to change. Experience has shown, that although cement maintains its compressional strength for hundreds of years, it may fail to provide a permanent pressure seal over time.
There is a state-wide growing concern with the fate of freshwater aquifers, and stringent rules and legislations now hold the industry accountable. In addition, regulators and operators report that a growing number of wells are temporarily suspended and awaiting permanent abandonment. They are looking for more robust and sustainable methods to ensure their well integrity challenges.
QuartzPack to enter the US Land Market.
The high demand for a new method lead to new opportunities. Last year, one of the larger E&P companies operating in the DJ Basin of Colorado reached out to FloPetrol Well Barrier (FWB) in search of a solution to their well integrity challenges.
As a solutions-oriented company, delivering smart, unique and patented materials/methods, we needed a reliable, professional and innovative business partner to represent FloPetrol and introduce the product to the US land market. There was a common agreement that by working together we had a great solution. With our product and a partner who could deliver to the operators, we were ready demonstrate what QuartzPack could offer.
Delivering on-site in less than a year
Based on concrete, expressed interest from several operators in the region during the summer of 2019, we worked in close cooperation with a large domestic provider of pumping services in our efforts to enter this market without having to build a separate organisation.
The first yard demonstrations and successful pilot wells sparked a keen interest by several players in the area as well as by the regulators. Processes that usually take years went fast. From point of contact to demonstration and high interest from multiple players in less than a year. So far, QuartzPack has been successfully installed in several wells by three different operators.
QuartzPack is going places
Being a green, all-natural, self-healing material, QuartzPack is of particular interest and may quickly become a preferred product for isolating and securing the freshwater aquifers in an environmentally friendly manner.
Also, by replacing some of the cement used in the industry, our clients contribute to the reduction of overall global CO2 emissions. Now, more and more operators are discovering and experience the unique features and recognise the benefit of QuartzPack.
What will the future bring for QuartzPack?
We found our partner to be an excellent match for us to introduce our new technology. Their large equipment park and existing customer base provides a good opportunity for FWB to enter a new region with low up-front investment. Operational preplanning is done in close cooperation with our partner, who has performed wellsite execution in a very professional manner.
This year we will continue to work out details of the future framework with our partners, expand capacity and well site efficiency, as well as seeking out new opportunities in the country.
Successful applications in DJ Basin to date:
Mechanical Integrity Testing (MIT) of production casing in wells to be P&A, using the excellent LCM effect of QuartzPack to form a plug at the bottom of the well to pressure up the entire well, to test for leaks in the casing, before the P&A process can proceed.
Killing a well with the high specific gravity weight (17.9 ppg/ 2.15 sg), extremely low permeability and no fluid loss material, QuartzPack is a perfect solution since it does not cure and will maintain the hydrostatic overbalance to the pressurized zone over time.
QuartzPack in combination with cement will form perfect sandwich plugs, whereas cement can be used as anchor below and/or above the plug and whereas QuartzPack, with its extreme low permeability and full hydrostatic support over time, is the sealing element in combination with the cement plugs.
Want more information? Click to download now: